CONSCIOUS FASHION
Do you know and understand the journey your clothes go on before they arrive at your favourite store?
I can honestly put my hand up and say for a very large percentage of my wardrobe I wouldn't be able to answer that question, I truly have no idea.
The term "fast fashion" is something that is being talked about more frequently these days, and definitely I think it's important that we start paying attention to where the products we consume are coming from and who is making them.
This leads me to introduce to you 5TKT, a new up and coming New Zealand brand all about being sustainable and ethically sourced fashion. When Kriti from 5TKT got in touch with me about collaborating, I did some research about what her brand stands for, and I knew that this was someone I wanted to work with.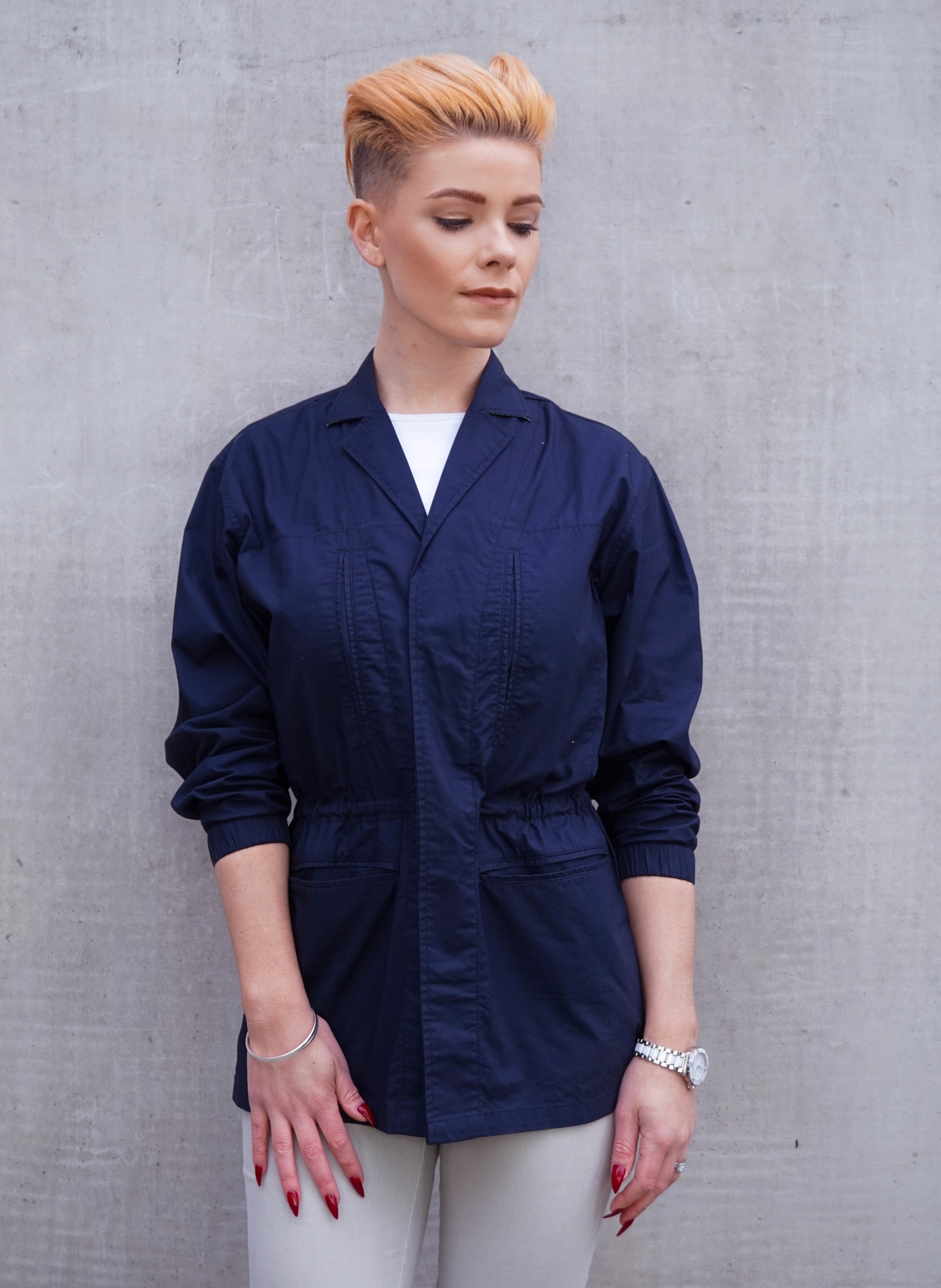 This jacket is totally an everyday wear item, and I found it super comfortable. You can tell a lot of love has gone into the making of this jacket, it fits perfectly and I was super impressed with the quality of the fabric and finish.
This jacket has so many amazing little details, that give you multiple different ways to style it, but my favourite is the inner draw strings. They allow you to bring the jacket in at the waist which gives a more fitted look.
After talking with Kriti more, I learnt that 5TKT has three core values as a brand. The first being limited quantity - not only does it give us as customers highly exclusive clothing, but it's also more sustainable when items are made in smaller quantities. Small scale production also means even better quality control too.
Secondly, Kriti wants to ensure 5TKT has total transparency and are super open about all of their resources. On 5TKT's website they provide detailed descriptions of the production and design teams they work with in India to ensure us Kiwi customers know exactly where our clothes are coming from and who is making them. You can actually read all their stories here.
Seriously, I fell in love with this piece the minute I laid my hands on it. Being 100% organic cotton, this top feels amazing and is really high quality. I absolutely adore the raw edge hems, and can definitely see this being a staple wardrobe item. It's super versatile and would be great as a layering piece for the winter too.
This top is also hand dyed in-house to ensure textile dye waste is reduced as much as possible, and whatever has to be disposed of is done so responsibly, to minimise environmental impacts.
Kriti's third core value for 5TKT is to acknowledge the craft, and personally I think this is awesome. You don't have to go back to many generations to understand that garments where approached differently to today, my Grandma used to sew all of her own clothes, even my Mum used to make me outfits when I was little. I'm sure many of your grandparents did too, there was no such thing as fast fashion back then. The fact that Kriti is working hard to promote the workmanship and skill that goes into producing a beautifully made piece of clothing is super commendable in my opinion.
I'm also very lucky to be able to offer you all a coupon code to use at 5TKT.com.
If you use the code EVE20 at checkout you will receive 20% off your purchase.
This code is valid until 31st May 2017, so don't miss out!
This gorgeous dress is made from recycled wool. With it being wool, I was actually really surprised at how soft and not itchy if felt against my skin - making it super comfortable to wear. The style of this dress is slightly oversized, so I belted it around my waist for this look to give me a little more shape. I also paired it with the Mesh Top to give the outfit a more winter vibe.
All the pleats on this dress are done by hand by in the in-house tailors, the detailed stitching on the top of the dress is not only decorative, but also purposfel as they help to hold the pleats together.
If you're interested to learn more about ethical fashion and would like to know how some of New Zealand's and the World's biggest clothing brands rate I'd recommend you head over to Tear Fund where you can see their full report - seeing this has already changed some of my buying habits, and only required the smallest change on my behalf.